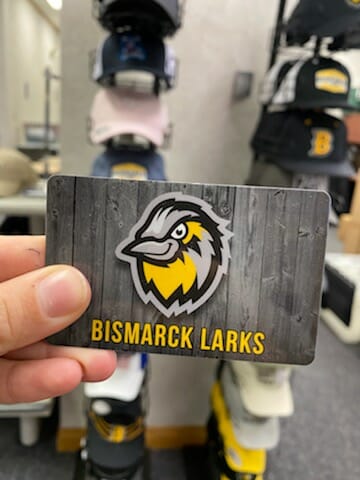 No Longer Accepting Applications
 Job Description
You'll work closely with the sponsorship and entertainment teams and other internal departments to assist with promotion, event and entertainment elements. This includes but is not limited to assisting with the execution of all marketing elements, tracking the progress of promotions and events, organizing and collecting elements for post-season recaps, developing new ideas for on-field games, scheduling game day guests and serving as a Larks representative at all sponsor promotions, events, Larks games and Funatix events
As the Sponsorship Activation and Entertainment intern, you will also be actively involved on game-day as part of the on-field entertainment team.
Start Date: May 8, 2023
End Date: August 21, 2023 (dependent on post season play)
Academic Qualifications: Applicants should be studying a subject in a relevant field. This may include but is not limited to Sport Management, Marketing, Mass Communication, Hospitality, Musical Theater, Theater Arts, Acting or Dance.
Roles and Responsibilities
Office Responsibilities:
Assist with planning, executing and tracking sponsor promotions and events and provide updates frequently to the Sponsorship Experience Director
Update Asana platform throughout the season with sponsorship promotion and event elements for partner recaps
Assist with the organization and execution of game night activities at each home game, as well as special game night promotions throughout the season
Assist with researching, creating and implementing on-field games, skits, music and theme night elements and provide updates frequently to the Entertainment Director
Attend weekly entertainment meetings and provide new ideas each meeting, as set forth by the Entertainment Director
Responsible for the oversight of contestant sign-ups and waiver system
Responsible for scheduling game day guests including but not limited to: playball kids, National Anthem singers, first pitches, etc.
Assist with game day timelines for mascots, umpires, players and on-field entertainment team
Update and maintain master calendar with entertainment updates throughout the season
Assist with all sponsorship activation elements including but not limited to: updating sponsor signage, distributing sponsor items, inserting handouts into programs prior to every home game, etc.
Responsible for maintaining all entertainment materials including but not limited to: washing costumes, mascot care
Qualifications Required
Availability to work all home games, team events and Funatix Events
Strong written and verbal communication skills
Strong organizational and time management skills
Strong attention to detail
Extremely out-going, charismatic and personable
Ability to display confidence in front of an audience and on camera
Ability to perform well and maintain character while under stressors or other circumstances
Ability to think creatively and outside-the-box
Must be a team player with strong leadership and communication skills
Must be enthusiastic with a desire to work hard and have a positive "can‐do" attitude
Ability to multi‐task and handle responsibility
Self‐ motivated and ability to take initiative
Enthusiastic team player, shows enjoyment and interest in working collaboratively