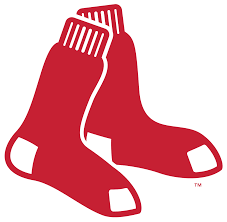 Location

Santo Domingo Pueblo, NM, USA
Job Type
 Job Description
The Affiliate Development Coach will work within the organization's Player Development department to ensure information is optimally leveraged to advance the developmental goals of each minor league player at the assigned affiliate. The position will also work closely with Roving Coordinators, Affiliate Staff, Baseball Analytics, and Sports Science, to help inform decision making related to player plan goals. The role will have a dual-reporting relationship with the Assistant Director, Player Development and Coordinator, Baseball Development, and will help oversee video interns at the assigned. The ideal candidate must be inquisitive, data-driven, and open-minded, and must possess strong interpersonal and communication skills.

RESPONSIBILITIES:
Aid in the implementation of new technology to collect information and improve player performance.
Assist with the integration of information from the Baseball Analytics and Sports Science departments.
Ensure that on-field coordinators, coaches, Baseball Analytics, and Sports Science are aligned with their goals for each individual player.
Provide daily communication and periodic feedback reports to players, coaches, coordinators, and front office.
Perform important quality control functions related to both data recorded and information delivered to players and staff members.
Assist affiliate staff and coordinators with daily on-field practice and/or indoor training.
Additional duties or projects assigned by upper management (Directors, VP's, etc).
Qualifications Required
Applicants are expected to fulfill the duration of the position
High level of interpersonal skills and be able to effectively communicate with wide range of departments, seniority levels and personalities.
Prefer applicants with some combination of video, coaching, playing, scouting, baseball technology experience.
Prior baseball experience and bilingual are a plus but not required