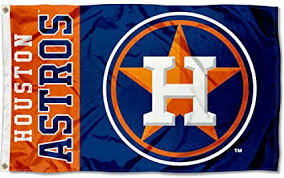 No Longer Accepting Applications
Location

Houston, TX, USA
Job Type
 Job Description
The Houston Astros are seeking a Bullpen Catcher & Coaching Apprentice in the Player Development department. Serving as an assistant to the coaches on staff throughout the day while having a large responsibility of catching bullpens and being the bullpen catcher during the games. This person will aid in the implementation of player development initiatives while also assisting with on-field development. This position could lead to a variety of different positions within the organization in the future.
Essential Duties / Responsibilities:
Reasonable accommodations may be made to enable individuals with disabilities to perform the essential functions.
Catch bullpens, throw batting practice, hit fungoes
Collaborate with field staff, coordinators, and front office to implement and help improve player development initiatives.
Assist the coaching staff in their responsibilities.
Assist hitting coach with cage work.
Assist with the evaluation and coaching of fundamentals.
Assist the staff and players with the implementation of systems and technologies.
Perform other duties as assigned.
Qualifications Required
Interest in on-field coaching.
Must be able to catch bullpens of high-level pitchers.
Must be able to throw batting practice and hit fungoes.
Ability to understand and advocate for change due to new information and or tools in baseball.
Strong computer skills and proficient in Microsoft Office.
Professional or collegiate playing experience is a plus.
Fluency in Spanish is a plus.
Strength and conditioning education and experience is a plus.
Must be able to travel with assigned minor league team.