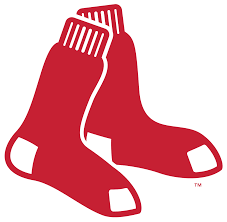 No Longer Accepting Applications
Location

Boston, MA, USA
Job Type
 Job Description
The Clubhouse Culinary Nutrition Assistant is a fluid and dynamic role that reflects the mission of the performance kitchen in Fenway Park. This position requires both demonstrated skill in culinary execution and interest in performance nutrition, including but is not limited to helping fuel the team's nutritional needs, working in a high performing kitchen, and keeping a detailed, stocked, and immaculately clean dining area.
The ideal candidate will have a strong work ethic, high attention to detail, be intentional about their growth, listen and apply constructive feedback from supervisors, be self-motivated, and put the team first.
This position will begin March 15 and will continue through the MLB regular season that concludes Oct 1, and will continue work through the playoffs as necessary.

RESPONSIBILITIES:
Set up, maintenance, and breakdown of front-facing player's clubhouse dining space, including cold line and salad station, recovery snack station, and beverage area.
Responsible for daily made-to-order cold items such as acai bowls, recovery shakes and associated prep/production
Interact with players with a positive attitude, customizing items as needed for individual players
Propose, test, and execute new cold items with attention to seasonal ingredients
Responsible for the daily thorough cleaning and proper storage of cookware, dishes, utensils, cooking equipment, kitchen and dining area
Responsible for weekly inventory management, ordering, receiving and proper stocking/display of all inventories etc.
Assist Chefs in player meal service as needed within the main kitchen
Adhere to HACCP, organization, and sanitation standards
Keep a professional and appropriate relationship with staff and players, performing all position duties and responsibilities in accordance with Boston Red Sox company standards of practice.
Qualifications Required
Associate degree in Nutrition, Culinary Nutrition, or at least 2 years of legitimate restaurant experience (provide references)
Excellent organizational, interpersonal and time management skills
Ability to work independently in a varied schedule, including 12+ hour days, weekends, nights, and holidays
A desire to work in the sports nutrition field in a collegiate or professional setting
Valid ServSafe Certificate