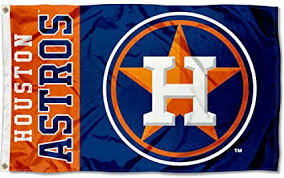 No Longer Accepting Applications
 Job Description
The Astros are looking to add part-time Guest Services Team members to our roster.
As a member of the Guest Services Team, you will be an essential part of the game experience and help build positive Astros memories that last a lifetime. In this role, you will wear many different caps and have the potential to work in several different areas of the ballpark. Responsibilities may include, but not be limited to, ushering, ticket scanning, concourse customer service, and attending to stairs, ramps, escalators, and elevators. As a frontline representative of the Astros, you will have the opportunity to assist our guests by offering directions and sharing information. Your job will be to keep fans safe while still maintaining a fun and friendly atmosphere.
Essential Functions & Responsibilities
Reasonable accommodations may be made to enable individuals with disabilities to perform the essential functions.
Following through on the Astros commitment to delivering a positive, memorable experience for all fans
Providing a safe environment for fans
Being courteous and patient with all guests
Prior to gates opening, helping the Astros remain "game-ready" by assessing your designated section for patrons; this could include wiping down seats, looking for potential hazards, reporting any issues to a supervisor
When gates open, welcoming our fans with a smile and helpful attitude
Operating ticket scanners to ensure fans have valid tickets to enter Minute Maid Park
Reviewing tickets to provide guests with accurate directions to their seats.
Helping address questions, problems or concerns that fans may have
Monitoring gates and access points to ensure guests do not enter areas without an appropriate ticket/wristband.
Being alert to potential hazards in the ballpark such as foul balls and reporting incidents
Monitoring your assigned area for issues and opportunities to make lasting memories for our fans
Staying up to date on the policies and procedures to ensure the safety and security of all that enter Minute Maid Park
Having a strong understanding of ballpark layouts to provide guests with directions to seating sections, restrooms, concession stands, novelty shops, and other facility services and amenities.
Providing assistance and clear directions during emergency situations.
Qualifications Required
You must love working with and helping people
Strong public speaking and communication skills
Expected to multi-task and retain information in a fast-paced environment.
Must be personable and engaging in small and large groups
Comfortable working with a variety of groups—families, children, and corporations
Willingness to work independently and in a team orientated environment
Ability to maintain a POSITIVE attitude while handling difficult situations is essential.
The flexibility to work non-traditional hours, including nights, weekends, and holidays.
Bilingual-English/Spanish is a plus
Quick thinker – ability to handle unexpected situations – Safety is our top priority
Flexibility is fundamental is our daily operations
You must be able to maintain a positive attitude while handling difficult situations
You must be a local Houston resident
Must have availability to work most home games. Working weekends is a MUST. Friday, Saturday, and Sunday games tend to be our busiest!
Knowledge about the Houston Astros is a plus
Bilingual-English/Spanish is a plus
Knowledge and experience with ticketing apps is a plus