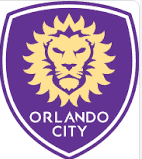 No Longer Accepting Applications
Location

Orlando, FL, USA
Job Type
 Job Description
You are energetic, innovator, and highly organized Strength and Condition Coach.  The OCB Strength & Conditioning Coach will be responsible for the development, delivery, and monitoring of S&C training programs for Orlando City B.  You will work closely with the Sr Director of Sports Medicine and High Performance to develop and individualize routines and nutritional strategies.

ESSENTIAL DUTIES AND RESPONSIBILITIES
Delivery of strength and power training, speed, agility and movement sessions, and pre-generation/regeneration  in one-to-one, small group and large group sessions.
Formal communication with coaching, medical and academy staff.
Development and implementation of S&C training programs for OCB athletes with conceptual knowledge of strength and power, speed, agility, mobility, recovery, and pre-training sessions.
Ability to work within an Athlete Development Model to understand the developmental progressions of which training should be appropriate for the safety and development of younger athletes.
Support team events, including but not limited to training sessions, matchdays, stadium visits, tournaments and other events as needed.
Assist colleagues with coverage as needed.
Other duties as assigned.
Qualifications Required
It's never just a job at Orlando City SC.  It's a way of life. We live and breathe soccer and entertainment. We believe each role is as unique as the person who does it. To join our team, you will also possess these qualifications:
PES (NASM) & CPR certified.
Bachelor's Degree in S&C, Sports Science or Applied Kinesiology.
Master's Degree in a related field.
Bilingual (English, Spanish, Portuguese), preferred but nor required.
Effective academic and applied knowledge of contemporary practice in performance training / strength/rehabilitation /psychology.
Experience working with junior athletes.
Experience in speed and movement training.
Proficient in PowerPoint, Excel, and Word.
2 years  of previous soccer experience preferred.
Ability to work non-traditional hours including evenings, weekends.