Event Ambassador
San Jose Earthquakes
EXPIRED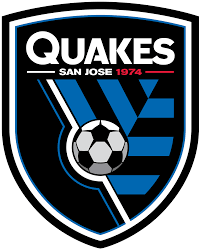 No Longer Accepting Applications
Location

San Jose, CA, USA
Job Type
 Job Description
Each Event Ambassador will report directly to the Senior Manager, Guest Experience.  They will serve as a friendly, primary point of contact for Stadium patrons and will provide each guest with a positive customer service experience and enjoyable environment.  Pay Rate is $20.00/hr. Opportunity for monetary bonuses.
Responsibilities include but are not limited to:  
Act as a primary contact on game day for fans within your assigned section; greet fans with a smile and positive attitude, check tickets and direct fans around facility, answer questions, ensure safety of staff and fans, keep areas clear and clean, handle complaints and collect feedback, provide assistance to fans with special needs and support other event day staff.
Communicating Stadium Policies to guests, monitoring seating, areas, elevators, and concourse, providing breaks to other part time staff, handling complaints and collecting feedback.
Goal as an Event Ambassador is to provide a safe, clean, comfortable and family friendly experience to all guests visiting PayPal Park.
Qualifications Required
Must be at least 18 years of age
Excellent customer service skills
Excellent interpersonal and leadership skills with a diverse staff and fan base
Enthusiastic and friendly with a professional demeanor
Must be mature and accustomed to working in a diverse environment
Tenacious work ethic
Strong verbal communication skills
Must have the ability to simultaneously handle multiple tasks and adapt to change
Required to work every Quakes home game – shift generally starts 3 hours prior to kick-off
Options to work additional stadium events as announced