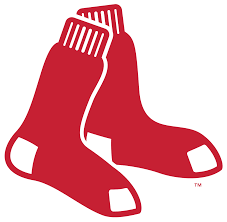 No Longer Accepting Applications
Location

Boston, MA, USA
Job Type
 Job Description
The Boston Red Sox Front Office is looking for an Executive Office Associate for the next year. This position will work closely with the Special Assistant of the President & CEO of the Boston Red Sox and President of Fenway Sports Group in nearly all aspects of day-to-day responsibilities while gaining wide exposure to the Senior Leadership team and all underlying departments.  This individual will be responsible for executing numerous projects for Senior Leadership.

RESPONSIBILITIES INCLUDE BUT ARE NOT LIMITED TO:
Coordinate executive ticketing requests and hospitality for VIP guests for home games, playoff games and special events (e.g., concerts, football and all other non-baseball experiences).
Assist with managing and writing professional correspondence and assist with other writing projects as needed.
Participate, when appropriate, in executive leadership team meetings to gain exposure to upper management.
Assist the Special Assistant with all requests from Senior Leadership, this includes but is not limited to: answering emails, driving Senior Leadership to meetings, completing administrative tasks, meeting and greeting guests when they arrive at the park as well as giving tours and run errands as needed.
Qualifications Required
Bachelor's degree.
Excellent written and verbal communication skills.
Strong organizational skills, able to multi-task and work well under pressure.
Strong customer service skills.
High degree of professionalism.
Ability to work home games, nights, weekends and holidays.
Must have a valid driver's license.
Proficient in Microsoft Office Suite.