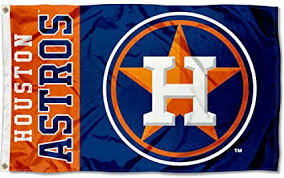 No Longer Accepting Applications
 Job Description
Under the direction of Retail Operations Manager, this part time position oversees store operations and provides direction to retail associates in accordance with Company's customer service standards and applicable operational standards.
This is a PART TIME/GAME DAY/SEASONAL position that requires daytime, nighttime, and weekend availability.
Essential Functions & Responsibilities:
Reasonable accommodations may be made to enable individuals with disabilities to perform the essential functions.
Provide leadership to Associates in assigned
Opens and closes retail location as directed by
Assists retail Supervisors with the daily
Monitors store floor, assist with guests needs and requests both on the floor and at the register area.
Performs exchanges, returns, and employee discounts upon
Provides direction to retail associates regarding store merchandising and
Ensures integrity of physical inventory and par
Maintains cleanliness and safety standards throughout the retail
Performs other duties as
The 90% attendance policy will continue in addition to Retail employees being available for special events including Fan Fest, Postseason watch parties, etc. that require us to open up the Team Store(s).
Qualifications Required
Minimum one year experience in a customer service and/or retail environment preferred
Minimum six months experience in the Astros Team Store preferred
Previous experience working with point of sale (POS) system required
High school Diploma or GED required
Excellent guest service skills; ability to adhere to Company's customer service standards
Ability to interact on a professional level with high profile
Strong verbal and written communication skills – ability to communicate with staff and prepare written reports.
Strong time management and organizational skills; ability to direct the work activities of several associates simultaneously and plan ahead.
Ability to handle multiple tasks simultaneously in fast-paced
Ability to work independently and as a team
Basic math skills; ability to accurately handle money and count
Willingness to aggressively sell assigned