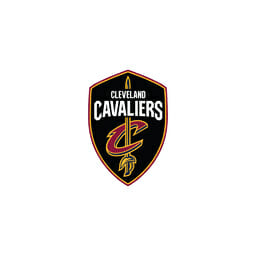 Location

Cleveland, OH, USA
Job Type
 Job Description
The expectations of the
Premium Groups Event Specialist
 will be to work special events, a portion of Cleveland Charge and Cleveland Monsters home games, as well as normal business hours. The position is based on salary/commission and bonus potential.
DUTIES & RESPONSIBILITIES:
Meet or exceed established goals set yearly for new business.
Focus on generating new Groups business for REG Franchise Partners including, but not limited to Tennis in the Land by selling: Group Packages, Fan Experience Packages, Fundraising Groups, Corporate Groups and FieldHouse Plus accounts.
Generate additional business through Full Event and Partial Event Packages, Premium Products, and other ticket packages that do not fit into the above categories.
Prospect new business clients (B2B, Groups, etc.)
Daily responsibilities include cold calling, business/group prospecting, generating revenue through face-to-face appointments (both in-house and out of the office) and prospect events.
Generate leads through prospecting non-traditional groups sales categories such as tennis clubs, high school tennis teams, rec centers, social clubs, and traditional categories such as churches, companies, non-profits, etc.
Maintain strong relationships with REG Franchise Partners account base while leveraging relationships for cross sell and upsell opportunities.
Create and execute Group Experience Strategies, working closely with Sr. Manager of Ticket & Premium Sales.
Sell, manage, service, renew and upsell accounts including, but not limited to Tennis in the Land
Keep and maintain an accurate sales pipeline to be reviewed bi-weekly.
Entertain and nurture relationships with current and prospective clients through the various means available.
Be flexible and organized in selling Tennis in the Land, Cleveland Monsters, Cleveland Charge and other opportunities as they arise.
Qualifications Required
Bachelor's Degree, preferably in Sports Management/Business, Marketing or Communication.
MINIMUM of one year experience in sports, and/or direct sales; sports/event experience is required.
Must have excellent communication skills, a high degree of professionalism, openness to learn, competitive energy, relentless work ethic, the flexibility to adapt to an ever-changing landscape and the ability to work independently with little or no supervision