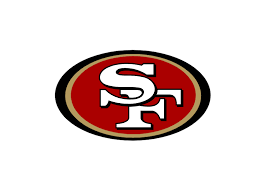 Location

Santa Clara, CA, USA
Job Type
 Job Description
Our Foundation and Community Relations teams are focused on Social Impact and Social Justice. The 49ers Foundation harnesses football to educate and empower Bay Area youth through a collective of innovative and community-focused strategies. From award-winning STEAM education and nationally recognized youth football programs, to impactful community partnerships with leading nonprofits, we are tirelessly dedicated to inspiring the confidence and collaboration our youth need to tackle what is possible. The Community Relations team is focused on the teams Social Justice, Player and Family Social Impact. This team is committed to the team's legacy off the field through hands-on service projects, outreach to those who serve our community and uplifting experiences for those who need hope the most.
Essential Duties and Responsibilities:
Submits creative/marketing requests for website and graphic build outs and logo management.
Assists in communication, including monthly newsletter and event invitations.
Assists with market research for potential sponsors and partners.
Contact new partners to inquire about supporting and donating to events.
Assists with organizing, and distributing department inventory of memorabilia, giveaway items, ticket allotment, etc.
Assists with the management of the CRM database.
Assists with game day donor visits, check presentations, and other activities.
Responsible for community requests via phone, e-mail, and mail.
Assists with coordinating player involvement with various community events and activities.
Attends community events throughout the Bay Area with occasional events in San Francisco, Oakland, and other Bay Area locales.
Other duties as assigned.
Qualifications Required
Communicates orally and in writing in a clear, concise and impartial manner.
Organizational skills with the ability to manage time effectively, while balancing and prioritizing multiple or competing tasks.
Professionalism in all interactions with fans, partners, 49ers staff members and 49ers players, alumni, executives, coaches and their families.
Punctuality and accountability are essential for all aspects of an intern role.