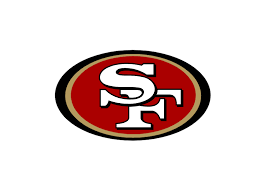 Job Description
Business Interns will help in the development and execution of business analytic and investment initiatives for the team and Levi's® Stadium. Our team is focused on improving business performance and fan experience in a fast-paced, entrepreneurial, high-performing work environment.
BSA & CRM Essential Duties and Responsibilities:
Supports platform integrations, lead distribution, workflows, data visualizations and reporting.
Aids in the creation and maintenance of compelling lead-generation campaigns.
Queries and builds target audiences for email marketing efforts and assists in email testing strategy.
Gather business requirements for our data warehouse and automated solutions.
Assists in the validation and QA of new sources of data, and CRM / data integrity projects.
Conducts research and creates presentation materials.
Develops detailed financial and analytical models.
Analyzes complex, high-volume data sets to extract actionable insights.
Builds high quality data visualizations.
Supports event day functions, including real-time fan feedback operations
Conducts sports and entertainment industry research, including (but not limited to) teams, venues, competitors, trends, client prospects, current events, and emerging partnership categories
Other duties as assigned.
Qualifications Required
Communicates orally and in writing in a clear, concise and impartial manner.
Organizational skills with the ability to manage time effectively, while balancing and prioritizing multiple or competing tasks.
Professionalism in all interactions with fans, partners, 49ers staff members and 49ers players, alumni, executives, coaches and their families.
Punctuality and accountability are essential for all aspects of an intern's role
Detail-oriented self-starter with proven ability to learn new skills
Team-player, willing to contribute to ad hoc projects