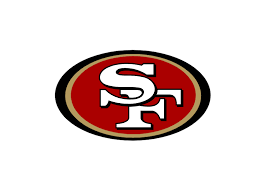 Job Description
The 49ers Foundation harnesses football to educate and empower Bay Area youth through a collective of innovative and community-focused strategies. From award-winning STEAM education and nationally recognized youth football programs, to impactful community partnerships with leading nonprofits, we are tirelessly dedicated to inspiring the confidence and collaboration our youth need to tackle what is possible. The Foundation Intern will assist with day-to-day accounting activities and aid in research projects to support the 49ers Foundation.
Essential Duties and Responsibilities:
Enters accounts payable invoices and issues weekly check disbursements.
Records accounts receivable deposits, donations and cash receipts.
Generates invoices for special event sponsorships.
Generates weekly tax acknowledgment letters to donors.
Records credit card transactions and reconciles monthly credit card statements.
Supports month-end close.
Assists with budgets, forecasts, financial reporting, financial analysis, annual audits, and other fiscal planning.
Assists with special event and game day accounting fundraising activities including post-event reconciliations and analysis.
Maintains game day fundraising dashboard and data analytics.  Provides weekly reports to management.
Maintains monthly reconciliations and supporting documents for internal records.
Other duties as assigned.
Qualifications Required
Communicates orally and in writing in a clear, concise and impartial manner.
Organizational skills with the ability to manage time effectively, while balancing and prioritizing multiple or competing tasks.
Professionalism in all interactions with fans, partners, 49ers staff members and 49ers players, alumni, executives, coaches and their families.
Punctuality and accountability are essential for all aspects of an intern role.