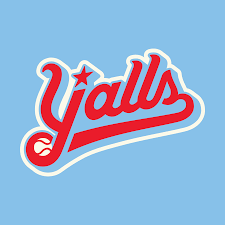 Location

Florence, KY, USA
Job Type
 Job Description
The Y'alls are looking for motivated and dedicated interns to continue to make our brand shine! The internships are open to college students and recent college graduates. Interns will be required to work all home games and regular non-game day office hours. The Y'alls hope to provide each intern valuable learning experience while meeting all requirements met by the college or university. Interns will receive college credit for internships. Interns must complete the internship in full to receive compensation.

Y'alls Concession Manager
Timeline: April – September (end of season)
Essential Duties and Responsibilities
Assist with set up and clean up of all Y'alls events
Responsible for general appearance and cleanliness of concessions
Manage and supervise concessions
Management of inventory and staff
Supervise game day staff
Assist with ordering, food preparation and waste management inside concession areas
Ability to operate, troubleshoot and train other employees on our POS system
Assist with stocking and preparing concessions
Qualifications Required
The Florence Y'alls are a member of the Frontier League, which is now a Partner League of the MLB.
The Y'alls entertain and promote baseball in the NKY community by fielding a winning professional baseball team and a fan first organization. We ALWAYS AMAZE our customers, at every opportunity, with exceptional team players who thrive in a collaborative workplace that is fun, challenging and rewarding!