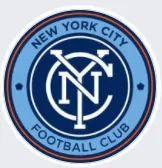 Job Description
The Ticket Sales and Service Intern will be integrated into the day to day operations of the Ticketing Department to support all facets of new business development and fan retention. This position will receive the opportunity to learn directly from leaders in NYCFC's Ticketing Department and develop skills related to ticket sales and customer service. This internship program will run from mid-February/early March to October/November 2023.
WHAT YOU'LL DO:
Assist lead generation efforts across new season ticket sales and group ticket sales.
Drive revenue through outbound calls to new season ticket and group ticket prospects.
Prospect through ZoomInfo, LinkedIn, etc. to create lead lists and campaigns
Research and present new opportunities that will drive new business revenue for our city memberships and group ticket sales.
Assist the ticket sales team on all NYCFC home matchdays with group events and the execution of fan experiences.
Assist in developing presentations for both internal and external meetings.Assist the Ticketing Department Leadership Team on special projects and initiatives
Learn the NYCFC sales process from leaders on the ticket sales team.
Sell tickets to; and be available to work NYCFC II matches at St. John's University.
Qualifications Required
Competitive, dedicated and hard-working attitude
Excellent verbal and written communication skills
Motivated self-starter with sales drive
Excellent time management and organizational skills
Knowledge of Microsoft Office programs including Word, Excel and PowerPoint
Knowledge of Salesforce CRM preferred, but not required
Knowledge of Ticketmaster Archtics preferred, but not required