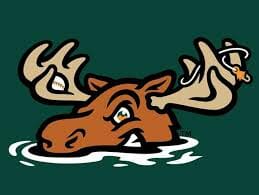 Location

Missoula, MT, USA
Job Type
 Job Description
This internship's focus is supporting our Stadium Operations responsibilities at the stadium for all PaddleHeads home games and non-baseball events.  With a clear vision toward a bright future, we will work together to maximize the fan experience, create a deeper sense of community value and stand as the centerpiece for everything baseball for our good neighbors in Missoula. This is an amazing internship for someone who dreams and envisions running their own stadium or venue in sports.  We are looking for a seasonal team member with a hunger to be in professional sports who wants to grow both personally and professionally while learning the business of baseball.
This is a paid 'For-Credit' internship. Housing provided.
General Responsibilities & Expectations:
Honor our working core values and participate as part of the team
Must have pride in and take ownership of the stadium and the fan experience
Must be self-motivated and able to manage time well
A passion to work hard and embrace success
Qualifications Required
Help manage day-to-day stadium operations at the direction of the Stadium Operations Specialist to provide a best-in-class experience.  This includes:
Assisting in day-to-day operations of stadium (maintenance, cleaning, etc.).
Assisting to ensure that our operations, budget, and guest services goals are met.
Assists in the security and safety of fans and employees at the stadium.
Assist in the Hiring and training stadium support staff and day of game staff. Assists in planning and execution of all non-baseball events at OPAF.
Assists in groundskeeping responsibilities as determined by the Groundskeeper and Stadium Operations Specialist.