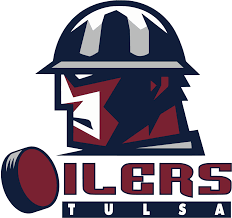 No Longer Accepting Applications
Location

Tulsa, OK, USA
Job Type
 Job Description
The Manager, Corporate Partnerships Activation is responsible for the planning, execution, and day-to-day management of all aspects surrounding detailed sponsorship agreements.  This position will act as the liaison between multiple partners and/or their agencies and internal departments of the Oilers organization.
Essential Job Functions:
Responsible for understanding each assigned account's business goals and objectives to provide ideas and recommendations to grow their business
Generate ideas for new sponsorship opportunities including but not limited to in-game elements, retail promotions, events, website and media features, signage and community relations programs
Ability to effectively present information to sponsors and internal representatives and respond to questions from managers, clients and the general public
Act as a marketing and advertising consultant to sponsor contacts to ensure effective campaigns are created and executed via Oilers inventory
Liaison with internal Broadcasting, Internet and Marketing departments and sponsor contacts to ensure spots and content are produced and posted in a timely and efficient manner
Be fiscally responsible and ensure sponsor's promotional activations are within established budget
Play an essential role in maintaining collateral, articles, photographs, newspaper clippings, press releases, statistics, etc. for use in preparing and presenting inclusive sponsor recaps to key decision makers during the contract renewal process
Effectively comprehend, organize, and present syndicated research internally and externally for the benefit of partnership development and education
Manage and track all account history, relationship details and partnership activation details in CRM on a consistent basis
Qualifications Required
Bachelor's degree in Sports Administration, Activation, Communications, Marketing, or a related area of study required.
1+ years of experience in a sponsorship role in sports or entertainment required.  Professional sports experience preferred.
Experience managing execution of top tier sponsorship accounts.
Excellent interpersonal, verbal and written communication skills with ability to communicate effectively at all levels both internally and externally.
Ability to simultaneously manage a high level of detail across multiple clients and projects.
Ability to demonstrate flexibility and quickly adapt to changes while maintaining high levels of productivity and effectiveness under pressure.
Ability to work well within a team environment, offering assistance and support to team members whenever necessary.
Ability to maintain a positive attitude in all situations.
Proficient in Word, Excel, and PowerPoint.
Ability to balance internal priorities with client expectations.
Must be flexible regarding work hours including nights, weekends, and holidays.