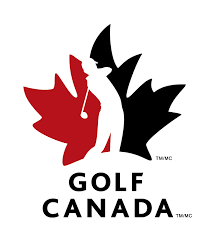 Location

Oakville, ON, Canada
Job Type
 Job Description
• Recruit and retain Junior Skills Challenge facilities through cold-call and email communications;
Provide customer service to golf professionals running local Junior Skills Challenge events;
Update and maintain the Junior Skills Challenge program website and reporting database;
Lead administrative organization and execution of the Junior Skills Challenge Provincial and National Events, including scheduling, player registration, awards, gifting, branding, event operations, website maintenance and more;
Work with program partners to coordinate partnership activation and fulfillment;
Coordinate ordering, packaging and shipping of program event kits for all registered sites;
Assist with program reporting and data collection.
Assist with organization and execution of other Golf Canada junior golf events and initiatives.
Support management of Handicapping & Course Rating data within the Golf Canada Score Centre;
Manage Club Handicap License Agreements;
Manage Rules of Handicapping certification results;
Provide support for Handicap Index verification of partner events (PGA of Canada RBC Scramble, Audi Quattro Cup);
Administer Course Rating Subsidies;
Assist with the duties of the Golf Canada Handicap & Course Rating Committee/Sub-Committees.
Qualifications Required
Post-Secondary Degree in Sport Business/Management, Event Management or related field is considered an asset
Excellent organizational skills and ability to multi-task in a fast-paced environment
Strong interpersonal skills and outgoing personality
Ability to work independently and as part of a team
Excellent customer service skills, including professional and proficient phone interpersonal and email communications
Excellent verbal, written and oral communication skills
Strong decision making, problem-solving and conflict resolution abilities
Experience maintaining databases