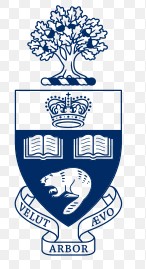 Location

Toronto, ON, Canada
Job Type
 Job Description
The University of Toronto is seeking a candidate to fill the position of Head Coach for the Varsity Blues Men's Rugby Program. Reporting to the Manager, Intercollegiate Sport, key roles and responsibilities of the position include:
Perform all coaching duties consistent with the operation of a successful varsity sport program, including athlete recruitment, team selection, personnel management, team and individual goal setting, creating individual skill acquisition and refinement programs, tactical and technical preparation, practice planning and preparation, game preparation, management and evaluation, scouting, scheduling, budgeting, athlete performance target, evaluation framework and feedback mechanism, program evaluation, and maintenance of regular contact with athletes.
Remain current with knowledge, trends and practices that are necessary to build and maintain a competitive program. Attend OUA league meetings and ensure compliance with all league regulations.
Work in conjunction with head fitness and performance coach and sport medicine assigned athletic therapist to support athlete performance in each of their respective areas, such as injury prevention, management and rehabilitation, development of individual strength and conditioning programs.
Work on fundraising, athlete recruitment and alumni development initiatives to support enhancements to the program.
Work to build strategic relationships with groups in the community; to foster relationships, build networks, increase visibility, increase awareness, act as a resource, enhance community engagement, build loyalty and position U of T as a leader.
Other duties as assigned by Manager.
Carry out all of the above duties in a manner that is aligned with University of Toronto and Faculty of Kinesiology & Physical Education policies, procedures, and guidelines.
Qualifications Required
University degree preferably in kinesiology or physical education or equivalent experience.
Coaching experience in the OUA/OCAA, club or provincial or national team programs
NCCP Rugby Competition Level 2 or equivalent certification
Valid and current police check