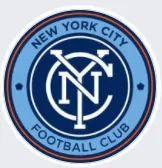 Location

New York, NY, USA
Job Type
 Job Description
The Intern, Community is responsible for supporting the team with the execution of short-term projects and daily activities. The areas of concentration include but are not limited to: events planning, monitoring and evaluation, resource generation, presentations and research. Great opportunity to enhance your knowledge of the nonprofit and social responsibility sectors, and youth programs aimed at promoting healthy living, STEM and leadership development. This internship program will run from mid February to November 2023.
WHAT YOU'LL DO:
Support with planning and coordination of community events including soccer festivals, fundraising events, employee volunteering;
Support with the monitoring and evaluation of all community programs including delivery of pre and post surveys, analysis of data and presentation of reports;
Support employee volunteering events by helping with volunteer recruitment, day of orientation and post surveys;
Develop articles for Monthly Employee Volunteer Newsletter;
Support Bi-Weekly Community meetings and send meeting notes out afterwards;
Manage donation requests and auction platform including collection of memorabilia, promotion of offers and fulfillment;
Assist with the development of donor database for City in the Community Foundation;
Assist with pre-match and match day duties at Yankee Stadium;
Assist with program and young leader training presentations;
Assist with mailings, filing, and special projects as needed;
Provide research on new initiatives, grant sources, potential donors, strategic partners and sponsors;
Other duties as required.
Qualifications Required
Proficient in Microsoft Office
Analytical, with excellent problem solving abilities
Ability to work in a fast-paced environment
Ability to prioritize tasks and handle multiple projects simultaneously
Excellent communication and problem resolution skills
Ability to work independently and as part of a team
Superior customer service skills
Strong organizational skills and attention to detail
Flexibility to work match days
Flexibility to work on Saturday Evenings