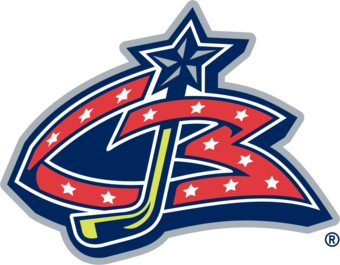 Location

Columbus, OH, USA
Job Type
 Job Description
Assist with the daily operation of the Security Operations Center (SOC). Ensure the safety, security, and a good experience for our Guests, Contractors, and Employees of Nationwide Arena (NWA). Enforce department and organization policies for NWA, the Columbus Blue Jackets (CBJ), and Delaware North Sportservice (DNC) in a positive and professional manner. Control access in assigned areas and relay necessary information to appropriate parties. Monitor activity in Nationwide Arena and surrounding areas. Address, communicate, and document incidents as they arise.
This is a Second Shift position requiring coverage over the hours of 3:00pm to 11:00pm and a minimum of (30) hours during a standard week. Hours may vary on occasion based on venue need at the discretion of the Security Manager.
Essential Duties and Responsibilities include the following. Other duties may be assigned:
Work in an environment which requires alertness at all times.
Monitor all interior and exterior activity of Nationwide Arena using closed circuit surveillance system and access control system.
Greet, monitor, and direct the movements of daytime Visitors, event Guests, Employees, and Contractors.
Conduct regular surveillance rounds and operational safety checks in and around Nationwide Arena, including the outside perimeter.
Conduct varying levels of security screening of Guests, Employees and Visitors as directed.
Track daily activity in Security, document all incidents, and report information to Management, as necessary.
Take in Lost & Found property, accurately document and assist in its return to rightful owner.
Observe fire board and alarm panel. Alert Engineering and Operations regarding alert messages, as necessary.
Acceptance and delivery of packages throughout the building.
Monitor assigned areas during events to ensure Guest safety and compliance with building policy.
Qualifications Required
To perform this job successfully, an individual must be able to perform each essential duty satisfactorily. The requirements listed below are representative of the knowledge, skill, and/or ability required. Reasonable accommodations may be made to enable individuals with disabilities to perform the essential functions.
Education and/or Experience
High school diploma or general education degree (GED); Minimum of 3 years of related experience and/or training in safety and security or equivalent law enforcement experience; current or previous experience working in a position which requires alertness at all times with exemplary results; experience with Simplex Fire Alarm Systems, Metasys Controls, CCTV and ID access control experience required; or equivalent combination of education and experience.
Valid driver's license required.
Computer Skills
To perform this job successfully, an individual should have knowledge of Microsoft Office, CCTV systems, and general knowledge of computer applications related to Fire Alarm System, lighting control and access control.