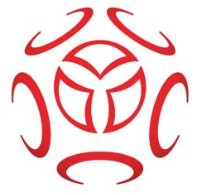 Location

Vaughan, ON, Canada
 Job Description
To serve as a Provincial Team coach incorporating Ontario Soccer's player priority principles, curriculum and adhere to the talented player development plan: March – May 2023.
Attend all Ontario Soccer's Provincial Staff meetings (Administrative and Technical).
Manage and provide leadership to the Provincial weekend program events and April competition events.
Lead the preparation of the daily itinerary during competition with the support from Team Staff.
Plan and conduct team training sessions.
Proactively communicate to all Team Staff regarding all program commitments and ensure open communication lines with Ontario Soccer Technical Staff.
Lead and manage Team Staff, ensuring that all program commitments are met and high standards are met at all times by all Staff.
Select squad with Staff consultation and plan and conduct Team and Staff meetings.
Plan and conduct team and individual player debriefing sessions post training or matches
(Especially for players travelling long distances from outside the GTA.)
Conduct player/parent debriefing sessions for players that are released from the program.
Land provide support to the Staff in implementing the technical and tactical foundation of the Ontario Soccer's Provincial programs brand, technical philosophy and standards on and off the field.
Provide post April competition event a team/player technical report to the Manager of High
Performance within 1 month and other program review expectations from Ontario Soccer.
Complete written individual player assessments post April competition event within 1 month.
Qualifications Required
Preferred Canada Soccer National 'A' License or Canada Soccer National Youth Licence or equivalent
Coaching experience at the appropriate youth age and gender
Strong teaching, leadership, organization and communication skills
Understanding of team dynamics and being a team player
Well-developed time and people management skills
Personally believes and commits to continual professional development.