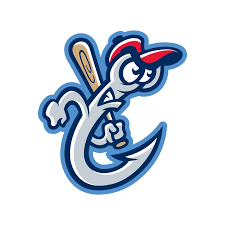 Location

Corpus Christi, TX, USA
Job Type
 Job Description
The job of a Kid Zone Attendant includes providing for the safety of the children participating in the game areas. The Kid Zone Attendant will ensure that the kid-fans have access to the activities in an orderly fashion and that they conduct themselves in a safe manner while participating in the activity. This position is a seasonal position that includes nights and weekends during the Spring and Summer.
This position reports to the Customer Service Manager.
Essential Functions & Responsibilities: 
Reasonable accommodations may be made to enable individuals with disabilities to perform the essential functions.
Setting up of the Kids Zone activities
Shutting down and proper storing of all kid zone activities at the end of each game
Ensuring all participants have completed the necessary waivers
Allowing kids to access the activity in an orderly fashion
Placing safety equipment on kids before entering activity area
Issuing and retrieving equipment from activity participants
Monitoring activity area for time limits and safety
In some instances, Kid Zone Attendants will aid in handing out giveaways and promotional items
Remaining flexible. Kid Zone Attendants may be called upon to fill in or help in other areas of the ballpark as needed
Other duties as assigned
Qualifications Required
Provide great customer service for the fan experience
Ability to work long hours, evenings, weekends and holidays
Ability to handle multiple tasks
Ability to stand for long periods of time
Have reliable transportation to and from work