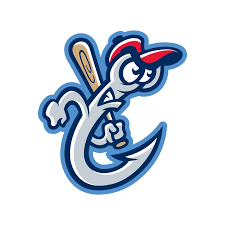 Location

Corpus Christi, TX, USA
Job Type
 Job Description
Parking Lot Attendants are the first Corpus Christi Hooks employees our fans will see each time they come to Whataburger Field. First impressions are lasting ones; therefore, it is imperative that you are courteous, helpful, and efficient at all times. This position is a seasonal position that includes nights and weekends during the Spring and Summer.
Essential Functions & Responsibilities: 
Reasonable accommodations may be made to enable individuals with disabilities to perform the essential functions. 
Responsible for setting up traffic cones to direct parking lot ingress, and for walking crosses
Moving traffic into the parking lot smoothly and efficiently
Directing drivers to the proper designated parking area(s)
Being certain each car entering the parking lot has valid parking pass or pays the parking fee
If collecting a parking fee, provide correct change and a parking stub to the customer
ALWAYS BEING ALERT FOR VANDALISM, THEFT OR OTHER ILLEGAL ACTIVITY OCCURRING IN THE PARKING AREA
Reporting any suspicious behavior to CCPD and the Operations Manager
Helping guests who need special assistance (i.e. ADA, busses, group drop off/pick up, etc.)
Keeping the parking lot clear of obstruction
Providing a correct accounting of the parking tickets and collected monies to the Finance office by the end of each game
Provide great customer service for the fan experience
Qualifications Required
Experience with cash handling
Experience working in parking
Ability to work long hours, evenings, weekends, and holidays
Ability to handle multiple tasks
Ability to stand for long periods of time in direct sunlight