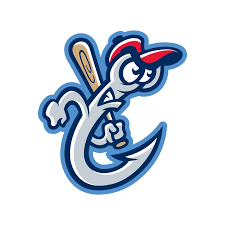 Location

Corpus Christi, TX, USA
Job Type
 Job Description
The Corpus Christi Hooks are looking for friendly faces to work as Part Time Retail Associates. As a retail associate, you will be a front line representative for the club in our in stadium retail store locations. This requires excellent customer service and communication skills. With games occurring at different times throughout the season, a flexible schedule is also a must.
Essential Functions & Responsibilities: 
Reasonable accommodations may be made to enable individuals with disabilities to perform the essential functions.
Greets and acknowledges guests.
Answers guests' questions and assists them whenever possible.
Recommends, selects, and helps locate or obtain merchandise for guests.
Processes sale with appropriate point of sale system, accepts payment, counts change and bags merchandise.
Follows all register procedures and handles cash accordingly.
Exchanges merchandise for guests and processes returns, with approval of supervisor
Maintains records related to sales.
Ensures that all merchandise is correctly labeled and displayed.
Routinely stocks merchandise and faces items on shelves.
Verifies amount of bank at beginning and the end of each shift.
Maintains a clean and organized store or stand.
Maintains orderly back-stock and knows where goods are to be found.
Sets aside and notifies supervisor of defective, mismarked, mislabeled, incorrectly priced, shopworn, or damaged merchandise.
Watches for and recognizes security risks and thefts and reports to security and management.
Completes all related close-out paperwork.
Qualifications Required
Previous experience in cash handling.
Previous experience with operating point-of-sale systems.
Previous experience in retail or customer service environment.
Excellent guest service skills; ability to adhere to Company's customer service standards.
Good communication skills; ability to communicate with guests and co-workers.
Attention to detail.
Ability to handle multiple tasks simultaneously in fast-paced environment.
Ability to work independently and as a team member.
Basic math skills; ability to accurately handle money and count change.
Willingness to aggressively sell assigned items.
Capable of following job guidelines and supervisors' instructions.