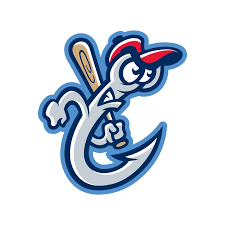 Location

Corpus Christi, TX, USA
Job Type
 Job Description
The job of a Concourse/Outfield Usher includes directing fans to the proper seating location for which they are holding a valid game ticket, ensuring that the fans sitting in the reserved and box area seats have tickets that coincide with their proper seating location. In addition, the Usher needs to keep all walkways and aisles clear. This position is a seasonal position that includes nights and weekends during the Spring and Summer.
Essential Functions & Responsibilities: 
Reasonable accommodations may be made to enable individuals with disabilities to perform the essential functions.
Provide great customer service for the fan experience
Greeting each fan with a smile and a friendly "may I help you?" or another appropriate greeting
Checking each ticket completely, noting the date, section, row, and seat location
Being certain to direct each fan to the correct seat location and wiping off the seat, if needed
Assisting fans with all complaints that arise in a professional manner
Checking with each fan for injury when a foul ball, bat, or other object lands in the seating area
Assisting fans who may need help accessing their seats
Getting to know and recognizing the season ticket holders in your section
Ushers must not leave their assigned work area without permission from their supervisor
Keeping order in the seating area. Try to control profanity, obscenities, etc.
Watching for seat jumping during the entire game. Fans must have the ticket that coincides with the seat they are sitting in, in the reserved or suite areas
Ushers assigned to group/party areas must ensure that only authorized fans enter the party/reserved area
Ushers will also be assigned to assist with promotional giveaways, handing out gifts or tickets
Ushers assigned to the berm areas are responsible for maintaining a safe and orderly environment for the fans, answering questions and providing assistance if needed
Qualifications Required
Ability to work long hours, evenings, weekends and holidays
Ability to handle multiple tasks
Ability to stand for long periods of time
Have reliable transportation to and from work