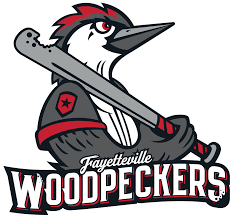 Job Description
The Fayetteville Woodpeckers are seeking a 'Bunker' the mascot to engage and entertain fans at Segra Stadium. An ideal candidate should be energetic, outgoing and have a background in the performing arts industry. This position will work all Woodpecker home games, along with other non-gametime special events throughout the community during the year.
Essential Functions & Responsibilities:
Reasonable accommodations may be made to enable individuals with disabilities to perform the essential functions.
Engage, interact and connect with fans in the ballpark and community.
Follow the run of show provided by the Ballpark Entertainment Coordinator to ensure that Bunker is in the right location for all in-game elements.
Act as Bunker's handler when not performing.
Perform at community sponsored events as needed.
Represent the Woodpeckers in a professional
Perform other related duties as assigned
Qualifications Required
Outgoing enthusiasm and high energy.
Ability to work nights, weekends, and
Background in the performing arts or dance is
Effective communication skills using body gestures to interact with the
Ability to handle multiple tasks simultaneously in fast-paced
Must be reliable and committed to meeting the work schedule and mascot
Have a strong attention to
Prior entertainment experience as a performer.