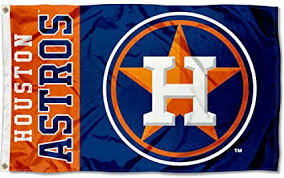 Job Description
As a Tour Guide, you will be responsible for conducting daily tours of Minute Maid Park for fans and guests from around the world. In addition to conducting tours of the ballpark, Tour Guides serve as ambassadors for the Houston Astros by taking part in educational tours, special events, birthday parties, and corporate events at Minute Maid Park.
Essential Functions & Responsibilities
Reasonable accommodations may be made to enable individuals with disabilities to perform the essential functions.
Responsible for knowledge of Minute Maid Park, the Houston Astros, and Major League Baseball history as provided by Tours Department.
Serve as an Astros host for daily tours, game day tours, educational tours, birthday parties, and special events.
Conduct a walkthrough of all areas along the tour route prior to guests' arrival to ensure we are providing a safe environment for team members and fans.
Welcome guests in a friendly manner to Union Station Lobby prior to all tour start times and help manage and coordinate ballpark entry.
Interact and guide visitors safely through a walking tour of Minute Maid Park.
As part of our Astros mission, deliver positive, memorable experiences for our fans.
Qualifications Required
Strong public speaking and communication skills
Expected to multi-task and retain information in a fast-paced environment.
Must be personable and engaging in small and large groups
Comfortable working with a variety of groups—families, children, and corporations
Experience working with children is a plus
Willingness to work independently and in a team orientated environment
Knowledgeable of the Houston Astros and Major League Baseball history
Ability to maintain a POSITIVE attitude while handling difficult situations is essential.
The flexibility to work non-traditional hours, including nights, weekends, and holidays. Should be able to commit at least three (3) days a week along with nights/weekends.
Bilingual-English/Spanish is a plus
Quick thinker – ability to handle unexpected situations – Safety is our top priority
Flexibility is fundamental in our daily operations
Bilingual-English/Spanish is a plus