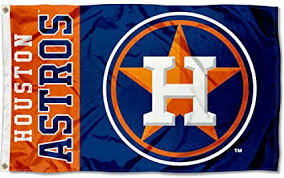 Location

Houston, TX, USA
Job Type
 Job Description
The Houston Astros are seeking an International Tryout Coordinator for the 2023 season to assist with the department's scouting operation and tryout schedule. This individual should be a highly motivated, independent worker who is energized to improve efficiency in international tryouts and the process of monitoring player performance, both physical and skill-based. The position will be based in Santo Domingo, Dominican Republic.
Essential Functions & Responsibilities:
Reasonable accommodations may be made to enable individuals with disabilities to perform the essential functions.
Work with International Scouting Director, Assistant Director, and local supervisors to organize tryouts for international amateur players in the Dominican Republic and throughout Latin America.
Coordinate schedules, player/trainer communications, and technology capture for international amateur workouts.
Collaborate with departments such as Strength & Conditioning, Player Development, and Performance Science to create plans for effectively evaluating international amateur player improvement.
Travel within the DR and Latin America as required to aid in player assessments and data collection.
Support physical and athleticism exercises/tests at complex camps.
Assist with other duties as required.
Qualifications Required
Spanish language fluency required.
Experience with Microsoft Office (Excel, PowerPoint, Word) required.
1+ years in a Strength & Conditioning background required.
Bachelor's degree from an accredited college or university strongly preferred.
Experience in the international baseball market strongly preferred.
Certified Strength and Conditioning Specialist (CSCS) certification through the NSCA preferred.
English language proficiency preferred.
CPR/AED and First Aid Certified preferred.
Experience with SQL and SQL databases a plus.
Professional playing experience a plus.
Experience with baseball technologies and objective diagnostic testing a plus.
Strong interpersonal skills and ability to communicate effectively with a wide range of individuals including scouts, players, trainers, and front office members.
Demonstrated passion for baseball and intellectual curiosity.