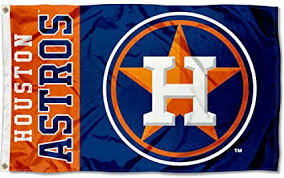 Location

Houston, TX, USA
Job Type
 Job Description
The Houston Astros are seeking a Manager, International Scouting for the 2023 season to support the department's day-to-day data management responsibilities. The position will be based in Houston, TX.
Essential Functions & Responsibilities:
Reasonable accommodations may be made to enable individuals with disabilities to perform the essential functions.
Work directly with International Scouting Director and other front office personnel to develop a vision for the use of data within the department.
Create and execute a roadmap for analytical projects supporting international evaluations.
Build analytical tools to assist in evaluations and decision-making in conjunction with R&D, Performance Science, and International Scouting front office staff.
Provide guidance to field staff on the meaning of various datapoints so that they can be properly incorporated into evaluations.
Assist with additional technical and administrative duties as required.
Perform other duties as assigned.
Qualifications Required
Bachelor's degree from an accredited college or university, preferably in data science or a related field.
2+ years' experience working in baseball, data science, or another applicable field.
Experience with SQL and SQL databases required.
Experience with R-Studio and Shiny apps required.
Experience with Python, C++, and/or Java strongly preferred.
Experience with/understanding of the international market preferred.
Spanish language competency a plus.
Strong interpersonal skills and ability to communicate effectively with a wide range of individuals including front office members and scouts.
Demonstrated passion for baseball and intellectual curiosity.