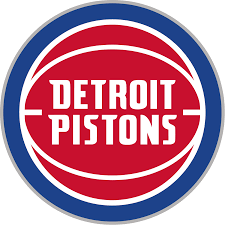 Job Description
"Here at the Detroit Pistons, we are focused on equality for all. We work collaboratively to foster a diverse and inclusive work environment that celebrates our differences while driving innovation and equity. Creating impactful experiences on and off the court is what we do - and ensuring that everyone has a voice is how we do it."
We are seeking a team member with a positive, upbeat demeanor that can connect with a diverse population, and we are excited to meet you!
What you'll be doing
Assist in planning and execution of off-season collection launches, retail, brand activations and events.
Work on research for standard processes around product, consumer performance, retail and digital marketing strategy.
Assist in activation, pop-up and event projects.
Assist with inventory management and organization for internal needs and in Pistons313Shop @ Plum Market.
Support in QA and site management of Pistons313shop.com.
Assist with the development and strategy of retail gifting to key influencers and partners
Assist in placing creative orders & participate in all marketing and design brainstorms for upcoming retail collaborations and launches.
Helps developing new activation, product and campaign ideas and key areas of retail growth.
Support all aspects of the retail, influencer, brand & event marketing vertical as needed.
Qualifications Required
College students entering their junior or senior year, or recently graduated college within the last six months, studying Communications, Marketing, Sports management, Business, or a related field.
Flexibility, eager to learn and strong organization skills.
Preferred experience in graphic design and/or creative development.
Excellent communication skills and strong attention to detail.
Hard-working, self-improvers who are hungry, proactive, and possess a positive attitude.
Availability of 40 hours per week, unless otherwise agreed upon with their supervisor. Some interns must be available to work nights, weekends, and holidays as necessary.
Ability to commit to the full 8-week assignment.
Reliable transportation to and from the Henry Ford Detroit Pistons Performance Center and Little Caesars Arena.
Ability to provide your own housing throughout the duration of the internship.