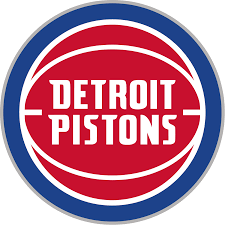 Location

Detroit, MI, USA
Job Type
 Job Description
Our Summer 2023 Internship Program is an 8 week program crafted to provide college students and recent graduates with a once in a lifetime opportunity within the sports and entertainment industry. We designed our program to deliver real life, hands-on experience that can be readily applied to future challenges and professional pursuits.
"Here at the Detroit Pistons, we are focused on equality for all. We work collaboratively to foster a diverse and inclusive work environment that celebrates our differences while driving innovation and equity. Creating impactful experiences on and off the court is what we do - and ensuring that everyone has a voice is how we do it."
We are seeking a team member with a positive, upbeat attitude that can connect with a diverse population, and we are excited to meet you!
What you'll be doing
Assist with maintaining data hygiene.
Support data validation via data entry, cleaning, and wrangling.
Develop and maintain statistical modeling, such as regression, clustering, and demand forecasting.
Develop and run automated processes to support BI efforts.
Build various reports as assigned.
Qualifications Required
College students entering their junior or senior year, or recently graduated college within the last six months, studying CRM, Business Analytics, Management Information Systems, or a related field.
The ideal candidate will be detailed oriented, inquisitive and willing to wear multiple hats. Excellent communication skills and strong attention to detail.
Hard-working, self-improvers who are hungry, proactive, and possess a positive attitude.
Must be able to multi-task in a fast-paced environment.
Must be available to work 40 hours per week, unless otherwise agreed upon with their supervisor. Some interns must be available to work nights, weekends, and holidays as necessary.
Ability to commit to the full season assignment.
Must be able to provide your own housing throughout the duration of the internship.