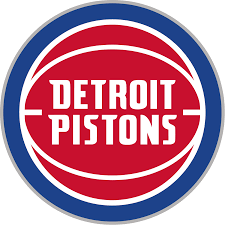 Job Description
"Here at the Detroit Pistons, we are focused on equality for all. We work collaboratively to foster a diverse and inclusive work environment that celebrates our differences while driving innovation and equity. Creating impactful experiences on and off the court is what we do - and ensuring that everyone has a voice is how we do it."
What you'll be doing
Conducting legal research.
Reviewing and analyzing contracts.
Participating on strategic projects.
Assisting with the day-to-day operations of the Business Affairs department to support and accelerate the rest of the organization.
Qualifications Required
A top-performing law student with a passion for sports.
A strategic and creative thinker who enjoys collaborating with others in various departments.
Hard-working, self-motivated worker who is proactive and has a positive attitude.
Impeccable communication skills, both written and verbal, with the ability to communicate effectively with all levels of the organization.
Available to work 40 hours per week, unless otherwise agreed upon with their supervisor.
Able to commit to an 8-week assignment.
Has reliable transportation to and from the Pistons Performance Center.
Able to provide their own housing throughout the duration of the internship.