Director Membership Service
Sharks Sports & Entertainment, LLC
EXPIRED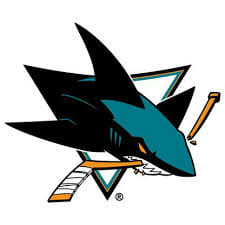 No Longer Accepting Applications
 Job Description
The Director, Membership Service is a critical part of our vision to pioneer the future of sports and entertainment.  Ticket Sales & Service is central to the success of our business, and we are seeking a leader with a clear vision for unparalleled, proactive, and personalized service for our Sharks365 members.
The Director, Membership Service will have a strong background in service but also an understanding of the sales process.  The ideal candidate will have an appreciation for developing new and impactful experiences for our members, reimagining what it means to be a season ticket member.  They will have a vision of how we evolve with the changing ticketing landscape and how we meet the needs of long-time customers and new audiences alike.
Specifically, the Director will be responsible for leadership of all relationships with our Sharks365 members, both full and partial season, while directly managing a staff of Account Executives.  The Director is expected to define departmental strategy, establish processes to maximize staff development, while devising and executing annual plans to exceed established revenue targets, while collaborating with appropriate internal stakeholders.
Essential Duties and Responsibilities
Continually evolve the member experience, prioritizing ease of use, innovation, and creativity with the intent of creating lifelong memories for our most loyal of fans
Regularly overdeliver for our members such that "Surprise & Delight" is our baseline
Be a visible and accessible presence for our Sharks365 universe, engaging fans at games and events and being available for members as needed
Ensure all promised member benefits are fulfilled timely, including events, in-game recognition, member discounts and others
Regularly evaluate the membership platform, identifying areas for improvement
Qualifications Required
Minimum of 5 years of relevant experience, preferably with 2 years of leadership experience in the sports or live event industry
Bachelor's Degree or comparable industry experience required
Must possess excellent leadership skills with proven track record of people development and service success
Exemplify and teach excellence in both sales skills/process and customer relationship building practices
Ability to build successful relationships within the organization and externally with members
Experience developing and managing a budget
Advanced level of understanding of Ticketmaster's Archtics preferred
High proficiency with the Microsoft suite of products
Understanding and experience using CRM platforms
Excellent verbal and written communication skills
Strong interpersonal skills with ability to problem solve in real time
Strong work ethic and high intellectual curiosity
It is imperative that you can work independently without supervision, be self-directed and demonstrate initiative
Exhibit good judgment and decision-making skills, as well as ability to manage your own time and implement your own schedule