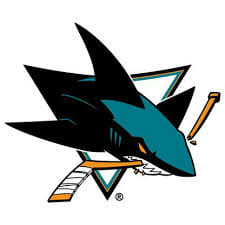 No Longer Accepting Applications
 Job Description
The Director, Group Sales will be responsible for leadership of all revenue associated with group sales and hospitality spaces, while directly managing a staff of Account Executives.  The Director, Group Sales will create departmental strategy, establish processes to develop staff, and execute a plan to exceed established revenue targets.
Essential Duties and Responsibilities:
REVENUE GENERATION
Directly supervise Account Executives responsible for group sales revenue generation and retention.
Exceed Sharks & SAP Center event revenue targets as assigned.
Work in tandem with Brand team to develop innovative group nights and packages.
Create incentive programs that motivate the team to reach their revenue targets.
Provide detailed and accurate sales forecasting as requested.
Lead all group leader communication, including call campaigns, texts and emails.
GROUP SALES FULFILLMENT
Clearly communicate and manage logistics and fulfillment for all elements of group ticket packages.
Be a visible and accessible presence for our group leaders, engaging them at games and events and being available for group leaders as needed.
Regularly evaluate existing technology stack specific to group sales and lead relationships vendors where appropriate.
Continually evolve the group buyer experience, prioritizing innovation, creativity, and an exceptional level of service.
Qualifications Required
Minimum of 5 years of relevant industry experience, preferably with 2 years of leadership experience in the sport or live event industry.
Must possess excellent leadership skills with track record of people development and group sales success.
Exemplify and teach excellence in both sales skills/process and customer relationship building practices.
Ability to build successful relationships within the organization and externally with members
Experience developing and managing a budget preferred.
Advanced level of understanding of Ticketmaster's Archtics preferred.
High proficiency with the Microsoft suite of products.
Understanding and experience using CRM platforms.
Excellent verbal and written communication skills.
Strong interpersonal skills with ability to problem solve in real time.
Strong work ethic and high intellectual curiosity.
Bachelor's Degree or comparable industry experience required.
It is imperative that you can work independently without supervision, be self-directed and demonstrate initiative.