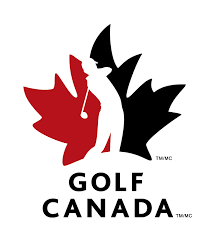 No Longer Accepting Applications
Location

Oakville, ON, Canada
Job Type
 Job Description
Assist in the development and execution of communications strategies to support Golf Canada's Marketing and Communications plan as the National Sport Federation.
Demonstrate strength in writing and editing with an understanding of corporate voice.
Build trust relationships with journalists, media, athletes, and related stakeholders.
Manage the media centre operation and credentialing for two National Open Championships – the RBC Canadian Open and CP Women's Open.
Demonstrate a purposeful approach to corporate communications including story pitches and media relations with the ability to meet deadlines in a challenging environment.
Develop robust internal and external relationships while sourcing relevant information from Golf Canada departments and/or external organizations.
Exercise strong judgement and people skills in communicating with internal and external stakeholders.
Demonstrate an understanding and application of bilingual communications activities (English and French) supported by outsource translators.
Demonstrate strong knowledge of sport and especially golf with the ability to report on events through articles and social media story telling.
Assist in the creation of social media posts and e-newsletter materials to support Golf Canada's overarching content strategy.
Secure photographers and other related suppliers for Golf Canada events and assist in organizing Golf Canada's media library.
Other duties as they arise.
Qualifications Required
Degree in Journalism, Communications, or related field
Five plus years of Communications experience
French language (both spoken and written) is considered a strong asset
Strong communicator with excellent organizational and people skills
Keen attention to detail with strong writing and editing skills
Ability to source information with minimal oversight
Initiative-taker who is confident and tactful, but understands when to seek advice and direction
Photoshop capabilities considered an asset
Experience with media monitoring software considered an asset
Interest in golf/sport considered a strong asset