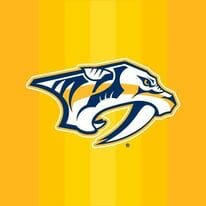 No Longer Accepting Applications
 Job Description
The Nashville Predators offer full-time college students the opportunity to gain hands on experience and earn college credit at the same time! Predators' internships make it possible for students to learn how a professional sports team operates daily. We are looking for a very energetic and outgoing individual who have a positive, can-do attitude and have a strong desire to learn and be part of the Smashville culture. In addition to the duties and objectives listed below, students will receive the opportunity to gain exposure to different departments and entities within the Nashville Predators organization.
Candidates 
MUST
 be able to receive college credit for the completion of this internship. The Nashville Predators do not provide housing or transportation accommodations.
Duties and Responsibilities:
Support the Business Strategy Department in projects that increase revenue, efficiency, and fan engagement
Develop reporting, data visualizations, and presentations that are used to monitor and improve business health
Assist the Business Strategy Department with internal reporting on the success of partner programs
Monitor and maintain data flow through current platforms in adherence with established business logic
Assist with other projects and perform other duties as assigned
Interns should expect to work anywhere from 30-40 hours a week, per semester
Qualifications Required
Ability to work extended days, hours, evenings, weekends, and holidays during the hockey season
All interns must be students at accredited colleges and universities, with the ability to earn academic credit for time spent in an internship position
Juniors and Seniors preferred, but not required
Internships do not provide compensation, housing, or transportation
Internships do not guarantee full-time positions with the Predators upon completion
As a condition of internship, qualified applicant will be subject to a background check, which will at a minimum include a criminal background check and character references and if applicable, may include a driving history check.
Be able to maintain confidential information.