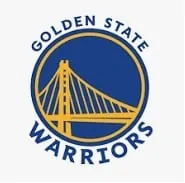 No Longer Accepting Applications
Location

San Francisco, CA, USA
Job Type
 Job Description
The Golden State Warriors and Chase Center Productions are looking for a hardworking and detailed Motion Graphic Designer to join our growing content department. The ideal candidate is enthusiastic about creating compelling motion graphics and animations for fans across Warriors in-arena platforms. In this role, you will work closely with other motion graphic designers and video editors to bring narratives to life through a wide range of campaigns, brand guidelines, game highlights and other assets. This position reports to the Director, Chase Center Productions.
This is an excellent opportunity to share your expertise while learning more about this growing sports and entertainment organization that values your initiative and dedication!
This is a part-time position based onsite in San Francisco, CA.
Key Responsibilities
Design and animate dynamic 2D and 3D motion graphics used in all aspects of Warriors Studio in-arena video productions (i.e., videoboards, ribbon signage, internal displays and video productions throughout Chase Center and the surrounding district)
Build motion graphics for Warriors/Chase Center brand including, headshots, interactive graphics packages, lower thirds, team highlight videos, corporate partner activations, etc.
Build sponsored and branded LED and Video Board content for in-arena
Conceptualize and manage the development and implementation of a wide variety of broadcast design vehicles including title opens, logo designs, transitions, in-game features, bumps, teases, LED fascia animations, various digital content, etc.
Assist the Scoreboard Operations team in implementing graphic playback at all home matches at Chase Center
Work with the Studio team made up of shooters, editors and producers to create projects that improve the overall brand and product
Implement, execute and maintain graphic elements and packages used across Warriors Studio content
Proactively supply creative ideas while demonstrating desire to push designs and animations to the next level
Intertwine video with motion graphics and animation to create immersive and entertaining content
Qualifications Required
Bachelor's degree in Video Production or Graphic Design, or equivalent experience
Minimum 1 year of hands-on design, graphics. animation, and editing experience
Proficiency in Microsoft Office Suite, Adobe Photoshop, After Effects, Illustrator, and Premier
Experience and knowledge in working with HDR and Wide Color Gamut environments; understanding of various video codecs and file formats
Strong concept and storyboard design, applying current trends in motion graphic design; passion for storytelling and sports with the desire to create visually appealing imagery to enhance our brand
Excellent written and verbal communication, problem solving and presentation skills
Ability to balance multiple projects in a fast-paced work environment
Ability to work nontraditional hours including nights, weekends and holidays as needed
Candidates must have a demo reel that demonstrates motion design experience