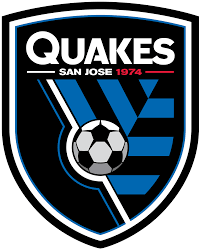 No Longer Accepting Applications
Location

San Jose, CA, USA
Job Type
 Job Description
Operations Gameday employees will be responsible for assisting with the locker room and field and stadium setup. This employee may be responsible for supervising ball kids, acting as a stretcher crew member, working with TV as a Red Hat or act as a visiting team liaison. The Operations Gameday employee will report directly to the Manager, Event Operations.
Responsibilities:
Game Production Coordinator
Meet with Red Hat for any timing issues or changes.
Make calls to referee, visiting team liaison and home team liaisons for game production timing.
Make calls for any in-game infractions, i.e. yellow cards, red cards and substitutions.
Referee Liaison (Non-MLS Matches Only)
Pickup and drop off Referees at their hotel.
Set up of Referee locker room.
Interact and work with The San Jose Earthquakes staff to provide referees with equipment and other necessities.

Ball Retriever/Ball Kid Supervisor
Designated person to return a ball back into play.
Ball Retrievers must wipe down the ball with sanitation.
Balls to be returned to designated ball stands.
Keep track of all game balls.
Must be able to move at a fast pace to retrieve the game balls.
Assist the Visiting Team Liaison with Locker Room set up and tear down.
Stretcher Crew Member
Wait on the sidelines until referee directs stretcher crew to assist with an injured player
Assist visiting team liaison with locker room set up and tear down.
Assist visiting team liaison with bench set up.
Qualifications Required
Must be able to stand for long periods of time.
Work outdoors in varying weather conditions including extreme heat and cold.
Must be able to work nights, weekends and holidays based on event schedule.
Must be able to communicate clear and concise message over a radio.
Must have the ability to be flexible and able to make changes on the fly.
Must have the ability to work in extreme pressure situations.