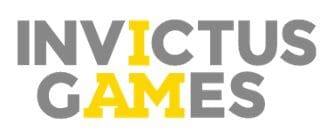 No Longer Accepting Applications
Location

Vancouver, BC, Canada
Job Type
 Job Description
This role will be a support 'glue' for the commercial partnership functional area
This will include supporting the sales and outreach process through research, material development, document template management, shared drive management, etc.
This will also include supporting the servicing and stewardship team by maintaining benefit fulfillment tools, asset inventory lists, collaborating with operations on partner activation ideas, etc.
This will also include supporting the Revenue and Audience team in the areas of ticketing, merchandise and broadcast.
The commercial team will be made better by certain processes such as benefit inventory tracking, CRM, approval protocols, and managed templates that capture edits and evolutions and ensure they are applied consistently moving forward. This role will help nurture and champion those processes.
This position will play an important role in the input and maintenance of our CRM data, particularly through Salesforce and other bespoke tools designed to track benefit distribution and available inventory
Games partners will be awarded the right to certain benefits and activation opportunities. This role will support the Partner Servicing Team in;
The ticketing, merchandise and broadcast programs will be made viable through partnerships and certain third-party collaboration. This role will support the Revenue & Audience team in stewarding those partnerships, tracking deadlines and ensuring fulfillment.
Qualifications Required
Completion of a post-secondary degree in Marketing, Partnerships, Partner Servicing or a related field and tangible and sustained work experience in the same (1 – 3 years)
Experience in certain tools of the trade such as PowerPoint, Excel, CRM systems (with a focus on Salesforce), project management software, etc.
Strong writing and communication skills
Strong problem-solving skills and the courage to take on new tasks.
Demonstrated strong client/customer service orientation with the ability to understand and respond to various expectations from diverse strategic partners.
Strong collaboration skills and adaptability to evolving responsibilities.
Ability to manage multiple projects with various timelines and handle competing and/or changing priorities.
Flexibility to attend evening and weekend events on occasion.