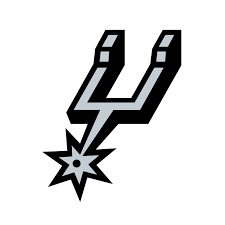 No Longer Accepting Applications
Location

Austin, TX, USA
Job Type
 Job Description
This position will provide executive administrative support to the SVP Strategic Growth and the other business unit leaders based and operating out of Austin and other potential/future satellite offices.  This role will be responsible for managing and coordinating special projects, department budgets, and all other tasks assigned. The qualified candidate will maintain confidential documents and files, handle multiple tasks, have strong organizational skills, and consistently exhibit a professional and collaborative demeanor and positive attitude.
In every position, each employee is expected to: demonstrate alignment with SS&E's Core Values and mission, collaborate with internal/external family members and demonstrate ongoing development.
Responsibilities
Provide day-to-day administrative support to the SVP Strategic Growth and the other business unit leaders, as it relates to calendar, files, phone calls, mail and email, coordination of travel/hotel accommodations, and all other relevant correspondences.
Manage all aspects of the Austin downtown satellite office including:

Coordinates with building management company and security
Coordinates desk assignments and conference room reservations for visiting staff
Coordinates resources including IT and office supplies

Assist and support the SVP Strategic Growth, direct reports, and all of the inclusive departments by ensuring effective communication and necessary information as needed.
Coordinate response on behalf of the SVP Strategic Growth for OKR, Key Initiative and other accountability metric related information and reporting.
Plan, organize, and communicate internal and external meetings within Strategic Growth group, Austin Execution Committee and other various growth-related cohorts.

Provide coordination and assistance for special events as needed (i.e. watch parties, partnership, sales and other networking events).
Coordinate, setup, and deliver materials, food, and/or other supplies necessary for meetings.

Provide excellent customer service, coordination, and accommodations for Strategic Growth prospects and their family and/or guests on game nights including but not limited to hosting, catering, tickets/passes, troubleshooting.
Ensure satellite office staff complete any mandated training SS&E, SSEU, the NBA or any other respective training entity.
Assist in the coordination of guest travel (meeting room, hotels, air, ground transportation, etc.)
Responsible for budget tracking and assistance with budget planning for the Strategic Growth Department, including accurate and timely executive, department and consultant expense reporting
All other duties or special projects as assigned.
Qualifications Required
A minimum of five (5) years administrative support experience with at least (3) years of high-level executive support experience
High attention to detail and "zero-defect" mindset
Strong experience in cross-functional project and process management
Experience compiling briefing materials, meeting agendas/notes and action items
Experience handling multiple tasks under tight timelines and shifting priorities
Experience planning and executing high-end events at small and large scales
Ability to interact effectively with internal and external senior-level executives and their assistants in a professional manner and be proactive in anticipating business and administrative needs
Proficient in Microsoft Office, including building presentations in PowerPoint
Consistent track record handling confidential information