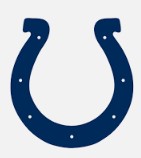 No Longer Accepting Applications
Location

Indianapolis, IN, USA
Job Type
 Job Description
Compile and distribute various media resources to team personnel:

Football & Corporate: daily clips.
Football: team and league statistics, gamebooks.

Develop and update player bios.
Manage individual and team records.
Compile "This Week in Indy," a listing of events, restaurants, etc., which is distributed to the visiting team and visiting media prior to a home game.
Produce the weekly "broadcast book" for the head coach, which includes information about the network and announcers calling our game for that specific week.
Facilitate any player, coach or staff interview requests, as assigned.
Ensure the press conference room is ready with the mult box, microphone and visuals.
Record and transcribe audio from podium sessions as well as open locker room.
Assist with the weekly game release, which includes managing the connections section and proofing the final document.
Proof various team publications (media guide, yearbook and game day program).
Manage and clean the media room.
Ensure the media room has updated rosters, releases and league information.
Assist with stat research for postgame notes and the weekly game release.
Set up the press box with flip cards, weekly game releases, programs and press box notes.
Qualifications Required
A bachelor's degree in public relations or a communications-related field is preferred; relevant professional experience could be considered.
Minimum of one year of communications experience with a professional sports club, university athletic department, or other sports organization.
Excellent communication, writing and speaking skills.
Ability to complete projects independently.
Exceptional time management skills with an ability to adapt to a flexible schedule.
Proven ability to manage and complete multiple projects.
Ability to use Adobe InDesign and Adobe Creative Suite is preferred.
Capability to learn current NFL statistics platforms (StatsPass, NFLGSIS, NFLOMG, Pro Football Reference).
Must be able to attend all home games during the preseason and regular season. Postseason travel may be required to league associated events, as determined by the club.
Must be organized, proactive and self-motivated.