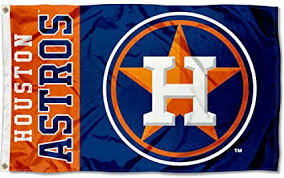 Location

Houston, TX, USA
Job Type
 Job Description
The Houston Astros are currently seeking an International Scouting Assistant for the country of Venezuela. The responsibilities include collecting and uploading data and video of international players in the assigned region. The International Scouting Assistant will be an Independent Contractor. This position will be based in Valencia, VZ or Maracaibo/Barquisimeto, VZ.
Essential Duties & Responsibilities:
Collect, organize, and upload player data to streamline evaluation across player market.
Shoot, edit, and upload video.
Independently collect and organize prospect information.
Interact regularly with trainers, coaches, and others throughout the baseball community in Venezuela to effectively identify and evaluate prospects.
Communicate with the Area Scout in the assigned region and/or Scouting Supervisors and Houston-based staff to provide insights on how to improve collection processes and efficiency.
Collaborate in executing player tryouts.
Evaluate players and communicate interest level through oral and written channels.
Qualifications Required
Spanish language fluency required.
General proficiency in Microsoft Word & Excel is required, with advanced skills a plus.
Experience in the international baseball market, particularly in the assigned region, is required.
Experience operating cameras and baseball technology strongly preferred.
Bachelor's degree from an accredited college or university preferred.
English language proficiency a plus.
Experience with SQL and SQL databases a plus.
Professional playing experience a plus.
Strong interpersonal skills and ability to communicate effectively with a wide range of individuals including scouts, players, trainers, and front office members.
Demonstrated passion for baseball and intellectual curiosity.