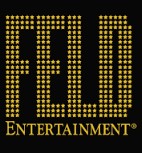 No Longer Accepting Applications
 Job Description
Responsible for maintaining the inventory and financial books of touring unit. Primary function is to maintain, update and communicate inventory balances for the unit, including trailers and stand locations. Keep detailed records of unit's cash funds, disbursements, and expenses. Set up office area within each venue and maintain office equipment.
*A resume is required to be considered for this position
 
Essential Job Functions
1. Responsible for inventory records, counts and reports:
 Ensure that all shipments are properly received and record in inventory system.
 Record all inventory disbursements to sales staff and locations.
 Conduct required inventory cycle counts, compare to book value, and reconcile.
 Oversee spot check inventory counts, prepare reports, and reconcile.
 Ensure that information, reports, and documentation remain confidential.
 Report all discrepancies to Manager and Director as required.
2. Responsible for the unit's cash receipts and banking requirements:
 Work with local banks to arrange deposits and obtain drop box keys when applicable.
 Ensure that all deposits are properly completed, including deposit slips, and maintaining inventory of deposit bags.
 Manage the unit's change fund, maintain proper on hand balances, and maintain controls.
 Coordinate with corporate Treasury Department and armored car service where applicable.
3. Responsible for all settlement and deposit procedures for all stand locations:
 Receive daily settlement bags from sales staff, ensure all paperwork is completed correctly, and deposits recorded properly.
 Verify that all credit card batches processed completely and are close properly.
4. Maintain unit's petty cash funds:
Ensure that all paperwork and approvals are received for all disbursements.
 Maintain all paperwork and submit proper documentation.
 Monitor expenses and distribute funds in accordance with established procedures.
5. Responsible for compiling reports, documentation, and communication to Inventory Control and corporate office:
 Ensure that all paperwork and reports are completed properly and sent to the correct department.
 Compiling and transmitting daily sales reports and inventory stock data as required.
 Assemble and send mail packages to the distribution center and corporate office when needed.
6. Oversee inventory counts at sales locations:
 Ensure that spot check stand inventories are completed and properly documented.
 Conduct inventory counts for stand closings and record numbers.
 Verify that location inventory counts match to book balances.
 Properly record any discrepancies and report any shortages/overages to the Manager and Director as required.
Qualifications Required
Associate Degree in Business or 2+ years of bookkeeping/accounting experience
Valid Driver's license
Valid Passport
Highly organized
Excellent written and oral communication skills
Computer skills – Microsoft Office
Ability to travel 100%
Multi-lingual is a plus
Ability to lift 25lbs