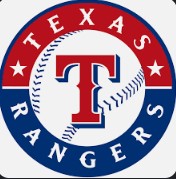 No Longer Accepting Applications
 Job Description
The Training and Development Manager will lead all training and development aspects of the Venue Operations Department with an emphasis on Guest Services.  They will create a holistic training plan focused on annual employee orientation, new hire welcome, and continual training.  This individual will also lead the efforts of creating and documenting all training materials including but not limited to Standard Operating Guidelines, individual employee training plans, and new hire and continual training modules.
ESSENTIAL FUNCTIONS OF POSITION INCLUDE, BUT ARE NOT LIMITED TO THE FOLLOWING:
Develop, implement, and monitor all training programs within Venue Operations.
Identify, assess and recommend the most appropriate training methods and skill development.
Leads the effort of creating Standard Operating Guidelines and documentation of other training documents and resources.
Partner with Human Resources and other departments on the creation and enhancement of annual Event Staff Orientation.
Create new hire departmental plan ensuring new employees are welcomed and set up for training and success.
Conduct regular meetings with senior leadership to identify subjects to be addressed or areas in need of extra instruction.
Actively seek current training methods and best practices to facilitate training employees.
Create testing and evaluation processes.
Maintain updated records of training curricula and material.
Responsible for daily observation, analysis and suggested changes and improvements.
Prepare and implement training budget.
Provide performance feedback.
Conducts follow-up studies of all completed training to evaluate and measure results.
All other duties as assigned.
Qualifications Required
Bachelor's degree human resources, education, hospitality, marketing, sports management, business administration or related field required.  Equivalent, relevant work experience may be considered in lieu of formal education.
Experience analyzing company needs, lesson planning, development, and implementation.
Familiarity with modern and traditional training methods.
Experience developing yearly training plans and materials.
Advanced computer skills including MS Office Suite (Word, Excel, PowerPoint, Outlook, CRM, Tableau, etc.) Ability to learn and master new software programs.
Strong ability to work with a diverse population in a collaborative, respectful manner with a high degree of integrity, professionalism, and accountability.
Excellent written and verbal skills required.
Excellent public speaking and presentation skills preferred.
Strong understanding of business goals and standards for guest service.
Excellent organizational and time management skills; proven ability to handle a high volume of detailed work and ability to multitask and prioritize projects.
Ability to physically get around the ballpark as needed to assist guests (ADA Access available).
Ability to work flexible hours including evenings, weekends and holidays as needed.
As a condition of employment, the job candidate(s) must successfully complete a post-offer, pre-employment background check and drug screening.