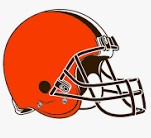 Location

Berea, OH, USA
Job Type
 Job Description
The Cleveland Browns are seeking creative and qualified intern level individuals to support the Fan Experience & Special Events department.  The Fan Experience and Special Events Intern will be responsible in assisting with the day-to-day operations of the department, as well as set-up and coordination of special events. Candidates must be willing to relocate to Cleveland, Ohio for this position.
Job Summary/Responsibilities:
This internship is an opportunity for the candidate to learn about the strategies, operations, planning and execution of the Cleveland Browns Fan Experience & Special Events Department. Responsibilities assigned include, but are not limited to:
Creative Thinking – brainstorm and create new ideas for the continued success of all related fan experience and special events projects.

Special Event Coordination – assist with event planning, booking, set-up, tear down, and coordination of event activations for all 2023 special events. This includes the annual golf tournament, BBQ's, holiday events, and other department events.

Training Camp – assist with the set-up, daily operation, and tear down of all elements that relate to TC.  Elements include set up and break down of hospitality tents, activity zones, bleacher seating, signage and other duties. Assist with booking and scheduling of food trucks and other vendors.

Gameday Activation Spaces– assist with the planning strategy and execution of all outdoor activation spaces activities. This includes setup, execution, and teardown of outdoor activation spaces, as well as loading in vendors such as food trucks and bands, during every home game.

In-Game Entertainment – assist with the planning, booking, and execution of in-game entertainment for all Browns home games. Upon finishing teardown of outdoor activation spaces, you will join the team inside the stadium to help execute in-game entertainment.

Mascot Coordination – 

schedule all necessary internal and external mascot appearances while keeping accurate and organized records for each visit.
Qualifications Required
A Bachelor's degree

A professional demeanor with the ability to interact with our fans, professional athletes, and executive front office and conduct themselves accordingly.

Experience in live event production and implementation helpful.

Excellent verbal and written communication skills, including the creation of presentation decks and summary sheets.

Proficiency in Microsoft Office Suite (Excel, Word and PowerPoint)

Ability to work collaboratively and independently to assist the entire Fan Experience & Special Events department, along with other departments across the organization, outside vendors and companies.

The ability to work long hours, including weekends and holidays as well as regular business hours.

Dependable transportation that will allow for the employee to be punctual daily and allow for travel to and from our Training Facility in Berea, OH and FirstEnergy Stadium.

The ability to multi-task, establish priorities and work well in a fast paced and team environment.