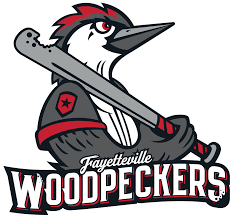 No Longer Accepting Applications
 Job Description
The Fayetteville Woodpeckers are seeking an experienced Stats Operator for the 2022 season. This position will be a part of the entertainment team and will spend most of their time in the production room. An ideal candidate would have experience and familiarity with baseball stats and categories. This is a part-time, seasonal position.
Essential Duties and Responsibilities
Follow along with each home game, tracking and recording every pitch and play to Dakstats software.
Communicate with MLB and update online stats portal and game updates at MiLB.com.
Operate the pitch clocks behind home plate and in the outfield between every pitch.
Other duties as assigned.
Qualifications Required
Must know the game of baseball
Working knowledge of data integration
Proficient at using a computer
Must be able to handle multiple projects at once in a fast-paced environment with strong attention to detail
Must be a self-starter, problem solver and have decision-making ability
Ability to work nights, weekends and holidays
Attention to detail
Professionalism
A positive attitude
Must be reliable and exhibit commitment to meeting both the work schedule and job requirements
Must be willing and able to pass a pre-employment criminal background check and drug screen