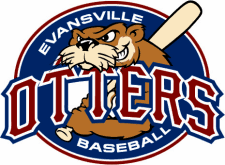 Job Description
A role very important to sports in general, the Mascot is the true representation of what the ultimate fan, and brand of the team should look like. In this role, you will need to be energetic, outgoing, work well with kids and other fans, and be the ultimate fan. There are two Evansville Otters mascots: Evan and Eva.
Essential Job Functions:
Ability to work flexible hours
Outgoing, dependable and organized, with a willingness and desire to have fun
Comfortable performing in front of large crowds with an ability to generate crowd enthusiasm
Must be adaptable, versatile and tactful in dealing with the public
Ability to learn quickly and work well under pressure
Excellent customer service skills
Ability to handle the demands of working in full-body costume (i.e. work outdoors in all weather conditions, move easily with limited peripheral vision)
Possesses strong communication skills and the ability to work well with others
Previous mascot performance experience preferred, but not necessary
Must be between 5'8" and 6'2" in height
Valid driver's license or reliable transportation.
Qualifications Required
Ability to read and comprehend the English language
Ability to lift objects up to 15lbs
Ability to stand for long periods of time
Ability to communicate properly, quickly and professionally with co-workers and fans
Ability to work a flexible schedule including nights, weekends and long hours
Must have a positive attitude