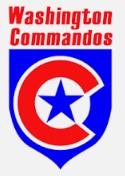 No Longer Accepting Applications
Location

Greater Landover, MD, USA
Job Type
 Job Description
Manage and assist with coordination of facilities assistant staff, building engineers and various part-time staff.
Ensure that stadium operations, including day of game aspects related to safety and security, building operations, contractors, service providers, vendors and logistical operations meet or exceed organizational standards.
Provide guidance, leadership, and effective performance feedback for continuous improvements and team building.
Ensure policies and procedures remain in compliance with National Football (NFL), Best Stadium Operating Procedures (BSOP), and all applicable federal, state, and local laws.
Responsible for enhancing and developing standard operating procedure (SOP), including but not limited to:
Increasing the accountability of the building operations and real-time support.
Promote efficiency, quality of service, and a safe work environment.
Manage the day-to-day operational policies and procedures for overall building operations
Provide overall administrative supervision including planning, organizing, scheduling, and monitoring of work assignments for all operational personnel.
Assist with the coordination of usage within the stadium with other organizational personnel. Ensure all necessary departments (Groundskeeping, Facility Maintenance, Game Presentation, Scoreboard Operations, etc.) complete all required preparation/notifications.
Oversee and direct the daily activities within all aspects of the building operations, including housekeeping, snow removal and other related functionalities.
Ensuring stadium and team assets remain in ideal working condition.  This includes maintaining an inventory of operational assets (e.g., tables, chairs, amusements), protecting assets from unnecessary weathering, and budgeting to replace items near the end of their lifespan.
Delivering a clean, safe environment, including storage and backstage areas, for staff, fans, and players.
Developing and accomplishing objectives within the allotted budget.
Coordinate all required inspections and maintenance contracts as needed (fire suppression system, fire extinguishers, elevators, inflatables, security system, etc.)
Maintaining adequate equipment and supply inventory needed to accomplish objectives.
Work closely with Director of Facility Operations to ensure all building systems are operating at optimal levels at all times
Conduct regular/ routine visual inspections of the stadium.
Assist with game day responses of incoming facility issues as well as assisting in the Stadium Command Center - receiving, logging, and dispatching personnel for all maintenance and facilities related issues.
Support Director of Security and Transportation in execution of all safety & security measures, issues, and mitigation tactics within the stadium.
Conduct oversight and actively participate in event planning, including related staff meetings. Share relevant information and gain feedback relating to required areas of improvement, both internal and external.
Acts as a liaison with outside organizations, vendors, and operational service contractors to include, but not limited to, equipment, custodial, pest control, waste & recycling, shipping & receiving, service providers and other miscellaneous trades who frequently service the facilities and events.
Work with Director, Facilities Operations to create and manage the departments operating budgets and capital projects.
Continually seek out industry related quality services and best practices. Review methods to improve efficiency, level of service, personnel performance, and reduction of operating costs.
Develop and maintain facility department filing and record system.
Perform other duties, functions, special projects, and responsibilities, as assigned.
Qualifications Required
Bachelor's degree in sports management, administration or related field required. Equivalent, relevant work experience and professional certifications may be considered in lieu of a college degree.
3-5 years of measurable, progressive experience in stadium, arena, or ballpark operations at a large-scale sport/ entertainment facility.
2 years of direct supervisory experience.
Effective communication skills required, both verbal and written; must be comfortable speaking in front of large groups.
Must possess strong leadership skills, with the ability to work in a fast-paced, collaborative environment.
The ability to multi-task is necessary.
Above average general computer skills including proficiency in Microsoft Word, Excel, Project, and Outlook.
Ability to use the CMMS (computerized maintenance management software) a plus.
Ability to speak Spanish a plus.
Must have the flexibility to work irregular hours game days, evenings, weekends, and holidays required.
Frequent walking, squatting, and lifting to 50 pounds required.