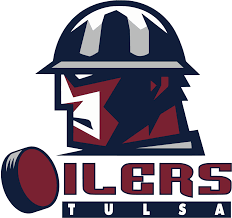 Job Description
The Oilers have a rich history in minor league hockey.  Established in 1928, the Oilers have been a part of many leagues, and continues to uphold the traditions and represent great people of city of Tulsa."
  Job Responsibilities:
Identify and research key open categories and new categories as prospective new business leads. Establish strong working relationships with local, regional and national companies to understand individual marketing and business goals and initiatives.
Prospect, solicit and close corporate sponsorship sales. Daily activity includes; cold calling, off site and on site sales presentations to perspective clients.
Develop customized proposals and sales presentations for new business prospects.
Close sponsorship sales and generate immediate revenue.
Provide weekly reports and updates on progress. Meet and exceed agreed sales goals and objectives from an agreed target plan
Coordinate inventory sales and assignment with VP of Corporate Partnerships.
Work closely with other members of the Tulsa Oilers sales team to achieve goals while meeting personal sales and account management objectives.
Work game days, weekends, and special events to entertain existing partners and new business prospects.
Renew and grow existing corporate sponsorship and media partnerships through continued outstanding service and upselling of additional sponsorship assets into current partnership agreements.
Qualifications Required
Bachelor's degree required.
Minimum 3-5 years of extensive and proven professional sports sales experience with demonstrated success in the media, sport or entertainment fields
Experience in the Midwest marketplace and in hockey is preferred but not necessary.
Outstanding communication skills are essential for interactions with clients, operational leaders and other senior executives
Demonstrated professional sales presentation skills
Track record in closing and consistently achieving and exceeding revenue targets